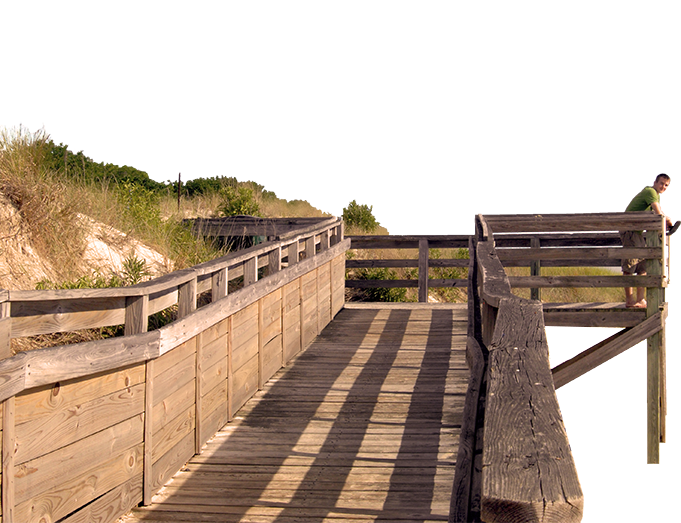 Begin at Cape Charles on Virginia's Eastern Shore.
Cape Charles is a portal into a 4,500-square-mile estuary where you can explore thousands of miles of coastline. By boat, canoe, kayak, or on foot, the Chesapeake Bay region is ripe for expeditions.
A small-town feeling with big-city amenities.
Take advantage of Cape Charles' deep water access and protection from the elements just inside the mouth of Chesapeake Bay. You'll enjoy wi-fi, showers, and laundry. Walk to downtown Cape Charles for plenty of dining options plus shops and art galleries. You also will have access to a fitness center, pool, and Arnold Palmer and Jack Nicklaus Signature® golf courses. For big-city amenities, cross the Bay Bridge Tunnel to Virginia Beach. Everything you and your crew needs is close by.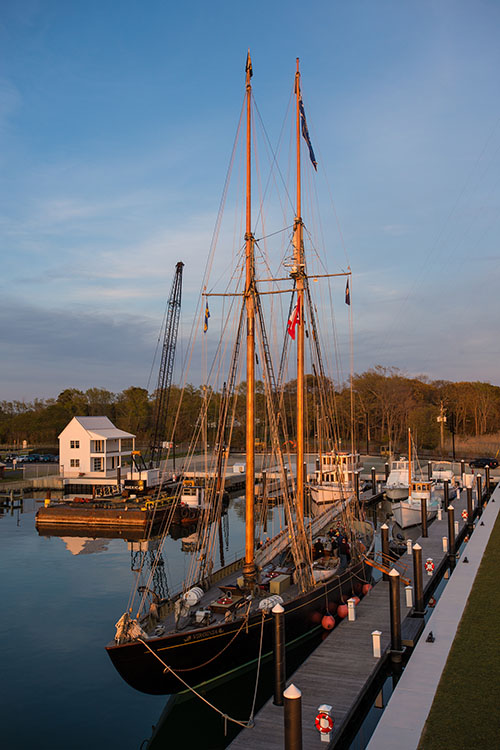 Chesapeake Bay is your playground
Make yourself at home on the Eastern Shore. Stow your kayak on the bow while you explore the shallow, protected shoreline. Plenty of tributaries lead you through serene sites teeming with flora and fauna.
End every expedition with a sunset on the beach of Cape Charles. The view to the west where the bay meets the sky lights up like an artist's pallet every evening as the sun drops — a sight not to be missed.
Cape Charles "is in the midst of a small-town renaissance."
—The Washington Post 
Cape Charles' mid-Atlantic location draws in yacht owners and captains seeking a safe stopover when traveling between New England and Florida. Upon arrival, they discover a haven that's hard to leave. Small-town charm, fine dining, world-class golf courses, and a warm, welcoming community make Cape Charles a premier destination.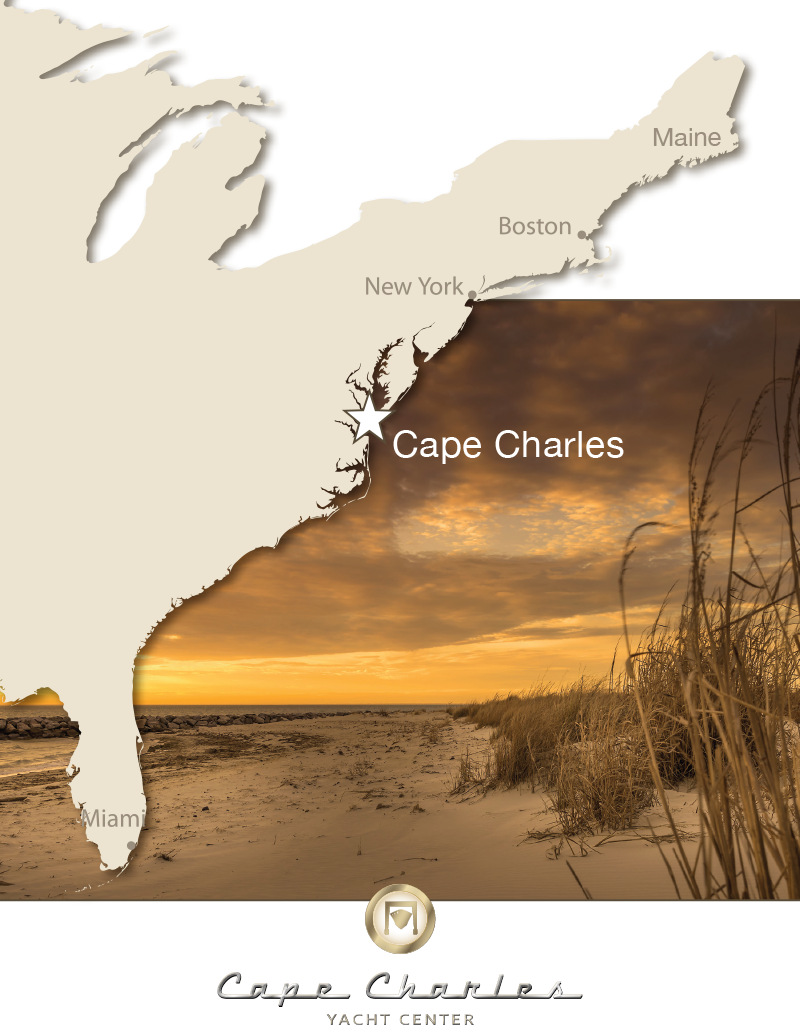 Marine Services Available
​Cape Charles Marine Services is staffed with capable service technicians who can support your vessel with repair and maintenance work. We'll come to your boat at any harbor along Virginia's Eastern Shore.
Power
From 30-amp single phase up to 100-amp.
18-ft Deep Channel
Situated a few inside the mouth of Chesapeake Bay.
1,000 feet of Face Dockage
Plus seasonal slips for local boaters.
Cape Charles is Waiting for You
Make your plans now to spend a night, a week or a season in at Cape Charles. Call us at 757-331-3100.
Looking for more information?